Pesto Portobello Mushrooms with Sorghum - GUEST CHEF - Danijela Unkovich
Pesto Portobello Mushrooms with Sorghum
Prep 20 mins | Cook 30 mins | Serves 4
GF NF* SF OF*

This wholesome dish combines nutty sorghum, veggies galore, and 'meaty' portobello mushrooms, all tied together with a zesty almond pea pesto. With a variety of textures and flavours, it's not only insanely delicious, but nutritionally spot on too.
This Pesto Portobello Mushroom with Sorghum is the finale of our Autumn Salads Recipe Series. Featuring none other than my gorgeous and super talented friend and fellow Nutritionist, Danijela Unkovich from Nourish & Tempt. You might remember Dani from way back in our Mid-Week Brekkies series, with this crunchy moreish Fig & Ginger Granola. I love Dani - not only for her major foodie flavour brain, her nutritional nous, but also because she's one of the loveliest people I know. After meeting her via Instagram 10 years ago, we can now count between us 1 wedding, 4 babies (and 1 more on the cards), and countless foodie entrepreneur catch ups in between. It's my absolute pleasure to feature her here in Cooking School again.
Watch the video now, then print the recipe card or screenshot it on your phone and give this glorious hearty salad a try this week.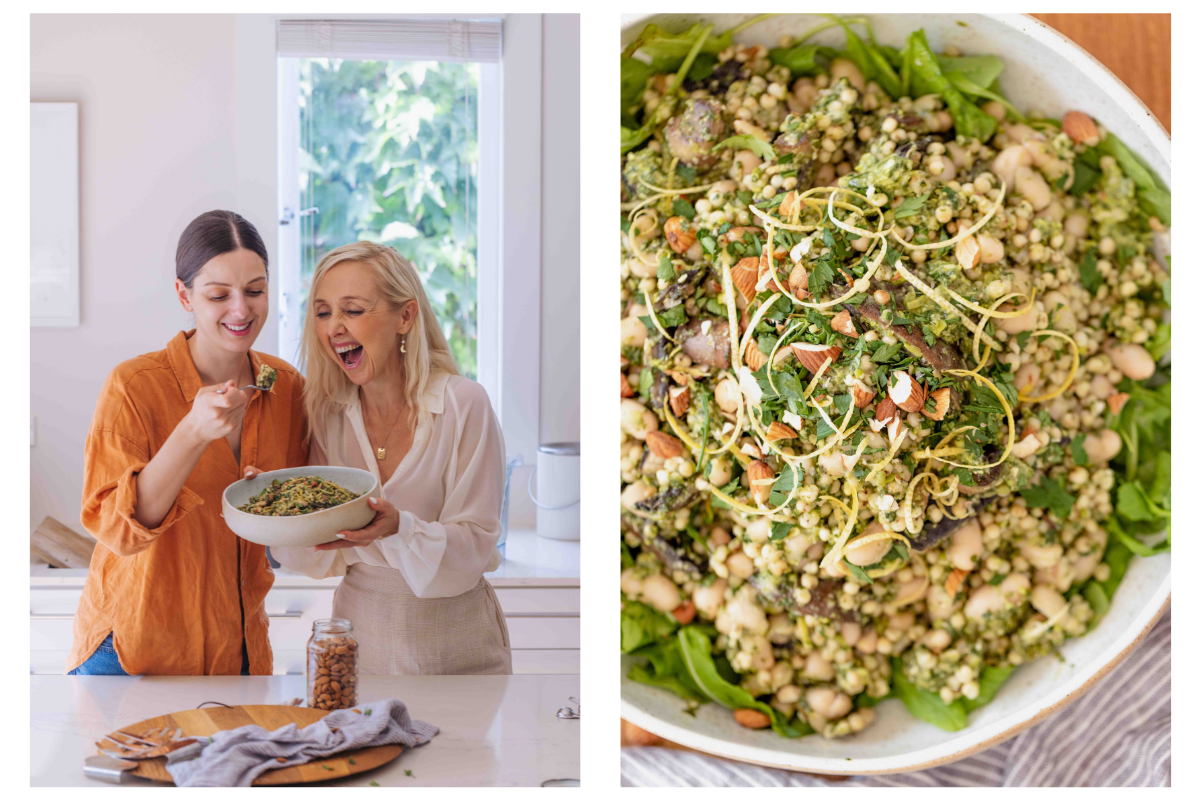 INGREDIENTS


⅔ c sorghum
8 portobello mushrooms
drizzle olive oil
½ tsp dried rosemary
2 x 400g cans white beans, drained & rinsed
4 handfuls of rocket
1 lemon, juice only
salt & pepper to taste
Almond Pea Pesto
2 handfuls baby spinach
½ c frozen peas
¼ c almonds
1 lemon, zest and juice
1 clove garlic
¼ c olive oil
salt & pepper to taste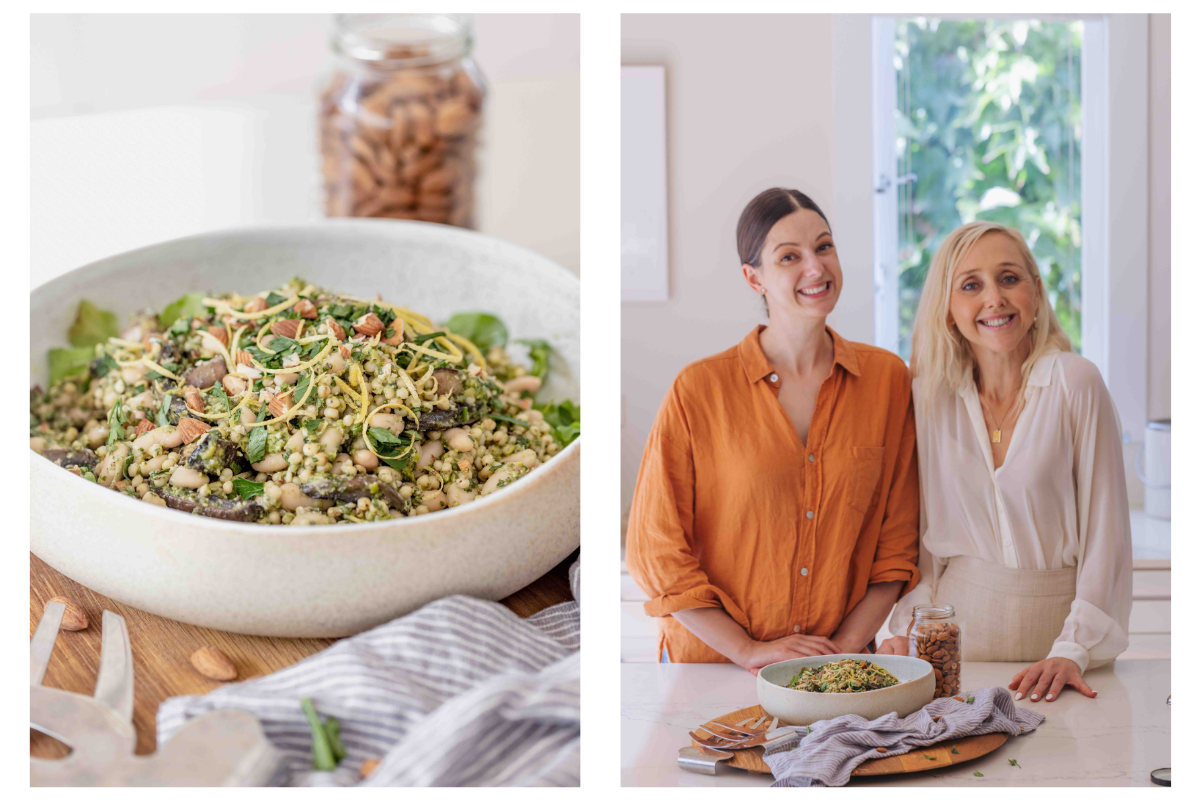 INSTRUCTIONS
In a small pot, combine sorghum with 2 cups of water. Bring to a boil, then reduce to a simmer and cook for 50 minutes or until tender. You can soak your sorghum the night before to reduce the cooking time.
Bring another small pot of water to a boil on the stovetop. Add spinach and peas, cook for a few minutes until tender, then drain and transfer to a food processor. Add almonds, lemon (zest and juice), and garlic. Pulse to a finely chopped, chunky mixture. With the motor running, slowly drizzle in the olive oil, then season with salt and pepper to taste.
Drizzle the portobello mushrooms with a little olive oil, sprinkle with rosemary, and season with salt and pepper. Rub the oil and seasonings evenly over the mushrooms. Heat a pan over medium-low heat, add the mushrooms, and cook until tender. Slice into thick wedges.
In a large bowl, combine sorghum, pesto, beans, rocket, and sliced portobello mushrooms. Squeeze lemon juice on top, top with almonds and lemon zest, and season with salt and pepper to taste. Mix well to combine, then serve - will keep in the fridge for 3-4 days.
NOTES
Gluten free: As is.
Nut free: Swap the almonds for toasted pumpkin or sunflower seeds.
Sugar free: As is.
Oil free: Use the drained bean water from your white beans instead of oil in the pesto, and omit oil from the mushrooms.
Weight loss: Serve ½ - ⅔ cup of the sorghum mushroom blend with unlimited rocket.

If you try this recipe, let me know how you get on. Leave a comment below, or share a photo on Instagram and tag me @begoodorganics - I can't wait to see how you get on.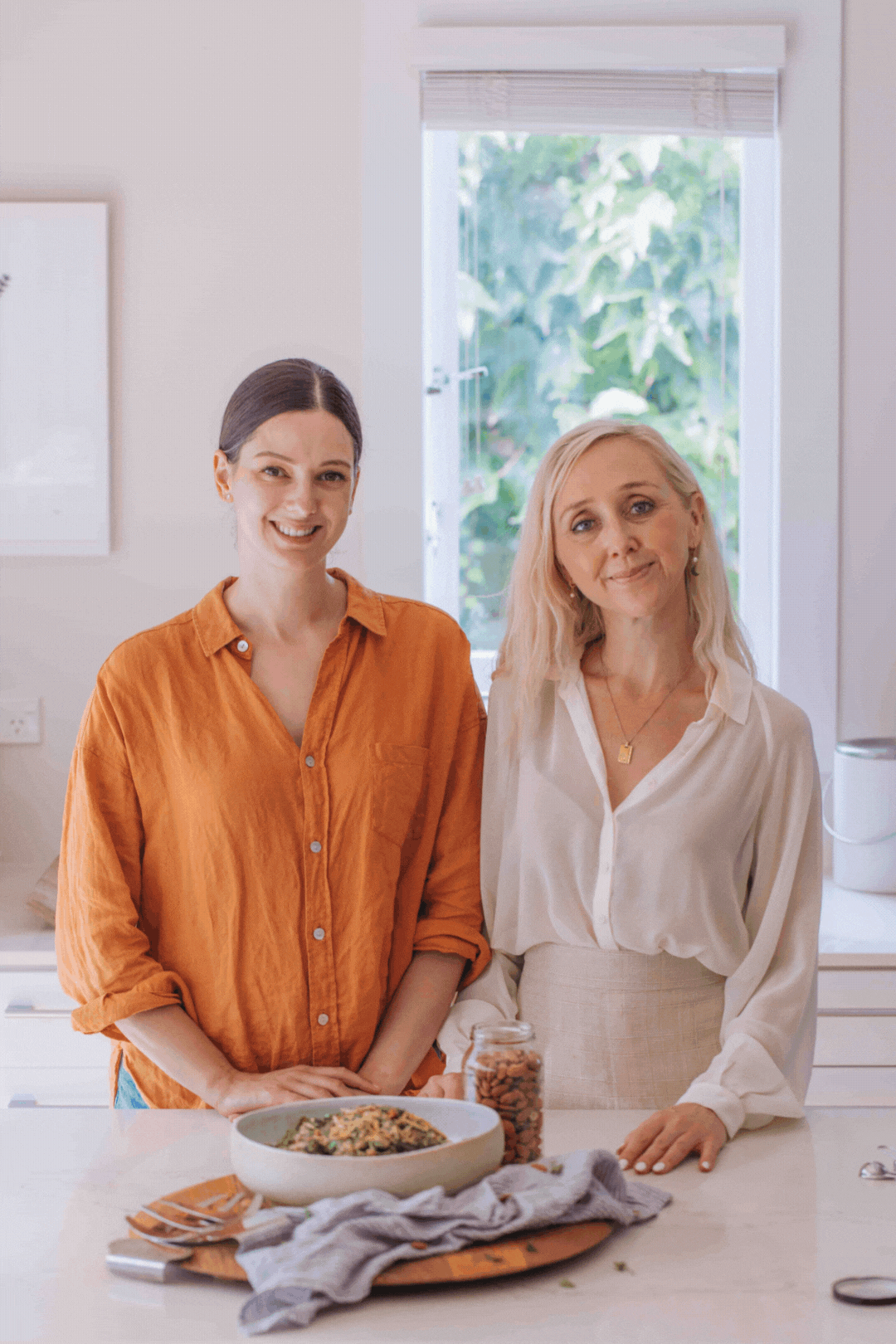 Complete and Continue