Blueberry Galette
Blueberry Galette
Prep 10 mins | Chill 15 mins | Bake 30 mins | Serve 6
GF* NF SF* OF
Would you believe me if I told you you only needed 6 ingredients to make the perfect blueberry pie?
It's true! And today I'm going to show you how.
Before we dive in though, I wanted to take a moment to say a huge thank you to you. I'm so very grateful for you being a member of Cooking School with me - I wouldn't be able to do what I each day, without your support. So thank you from the bottom of my heart, this one's for you.
And she's a goodie. Yes, this incredible Blueberry Galette is…
Made with 6 simple pantry ingredients
Encased in the most tender sweet shortcrust pastry
Has barely any added sugars, yet is perfectly sweet
I know I say it every time, but you have to make this one! I promise you won't be disappointed (and bet you'll have to hide the leftovers from the rest of your family). Welcome to recipe two of Decadent Desserts, I can't wait for you to delight in this one.


INGREDIENTS
Shortcrust Pastry
1 ¼ c wholemeal spelt flour
1 tbsp coconut sugar
½ tsp sea salt
½ c coconut milk
Blueberry Filling
4 c blueberries, defrosted
2 tbsp coconut sugar
2 tbsp arrowroot
1 tbsp lemon juice
pinch sea salt
To Top: coconut milk, coconut sugar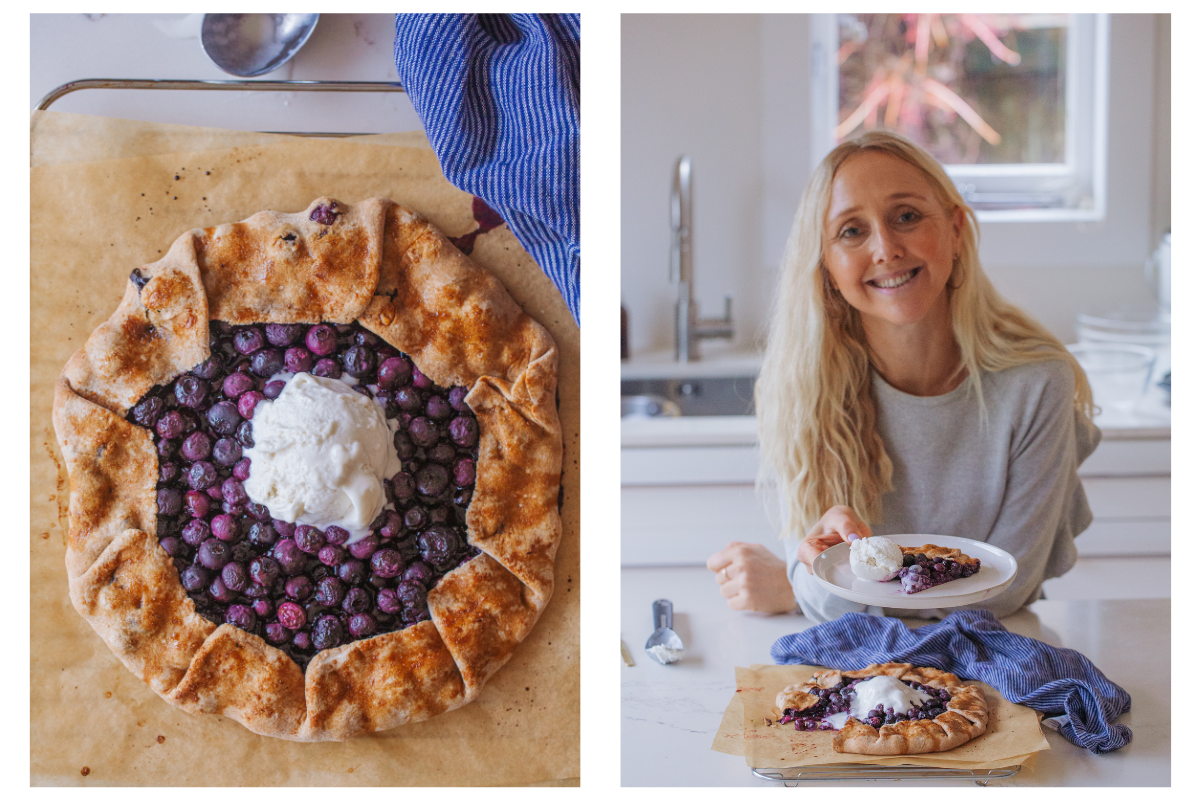 INSTRUCTIONS
Preheat oven to 180°C fan bake.
Sift dry pastry ingredients in a bowl, add coconut milk, and mix until combined. Knead with your hands until it's soft and pliable then place in the fridge to chill for 15 minutes.
Meanwhile, combine the blueberry filling ingredients in a bowl and stir until coated.
On a floured board, roll the dough out into a large 30 cm circle, then place onto a lined baking tray. Pour the blueberry filling in the middle and spread out slightly, then fold the edges of the dough over around 4 cm thick. Brush a little coconut milk on the crust edges and sprinkle with coconut sugar if desired, then bake for 30 minutes or until golden. Serve with vanilla ice cream. Leftovers will keep for 4-5 days in the fridge.

NOTES
Gluten free: Use your favourite gluten free flour blend, or else ⅓ c tapioca flour, ⅓ c buckwheat flour, ⅓ + ¼ c brown rice flour + 1 tsp guar gum if you want extra hold.
Nut free: As is.
Sugar free: Swap the coco sugar for twice the amount of date paste, and add 1 more tablespoon arrowroot to the filling.
Oil free: As is.
Weight Loss: Serve a ⅛th portion with a small scoop of reduced calorie ice cream.
If you try this recipe, do let me know! Leave a comment below, or share a photo on Instagram and tag me @begoodorganics - I can't wait to hear how you get on.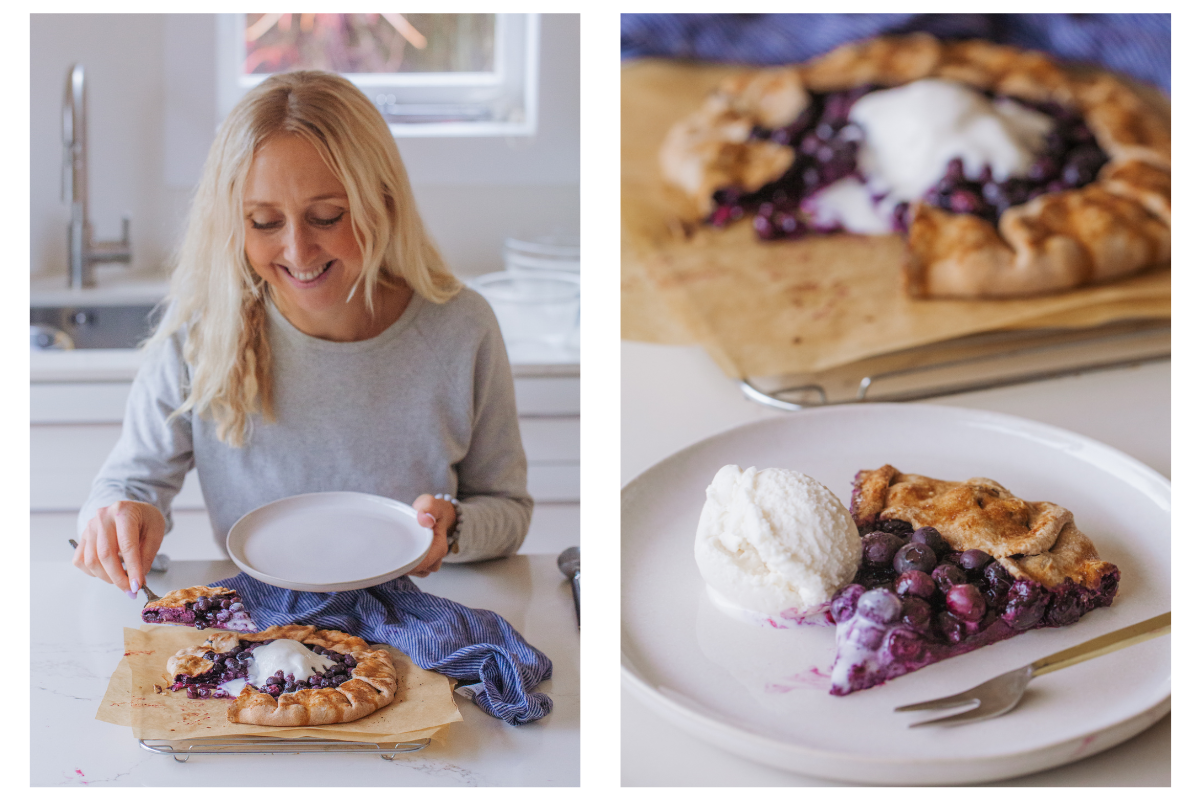 Complete and Continue