Jackfruit & Black Bean Tacos - GUEST CHEF - Graedon Parker
Jackfruit & Black Bean Tacos
Takes 25 mins | Serve 4-6
GF NF SF OF*
Welcome to the finale of our Mexican Fiesta, these insta-worthy Jackfruit & Black Bean Tacos. Brought to us by our very first guest chef of 2023 - none other than the founder of Organic Mechanic, Graedon Parker.
I always love getting men into Cooking School. It's a rare beast to find a man that loves plant-based food (and is good at cooking it). So when I do, it's a real treat. I find men bring a different vibe to plant-based cuisine - heartier, more meaty, with denser flavours and textures. A welcome change from my rather feminine sweet tooth.
These tacos took me by serious surprise. When we first lined up the ingredients, I thought they might turn out a little basic. But by the time we had simmered, squeezed, and smashed, not only did they look spectacular, they tasted incredible too.
In this episode, you'll also learn:
Why some people experience gastrointestinal discomfort, such as bloating and wind, when consuming legumes (and how you can avoid this if so)
Whether you can count foods such as jackfruit and banana blossom as part of your protein intake, and
A rather hilarious way of preventing tears when you cut onions
Watch our first episode of 2023 now - the first 20 seconds are rather hilarious (listen out for Graedon's "intense-onions" moment). Then print off the recipe ready to roll this week!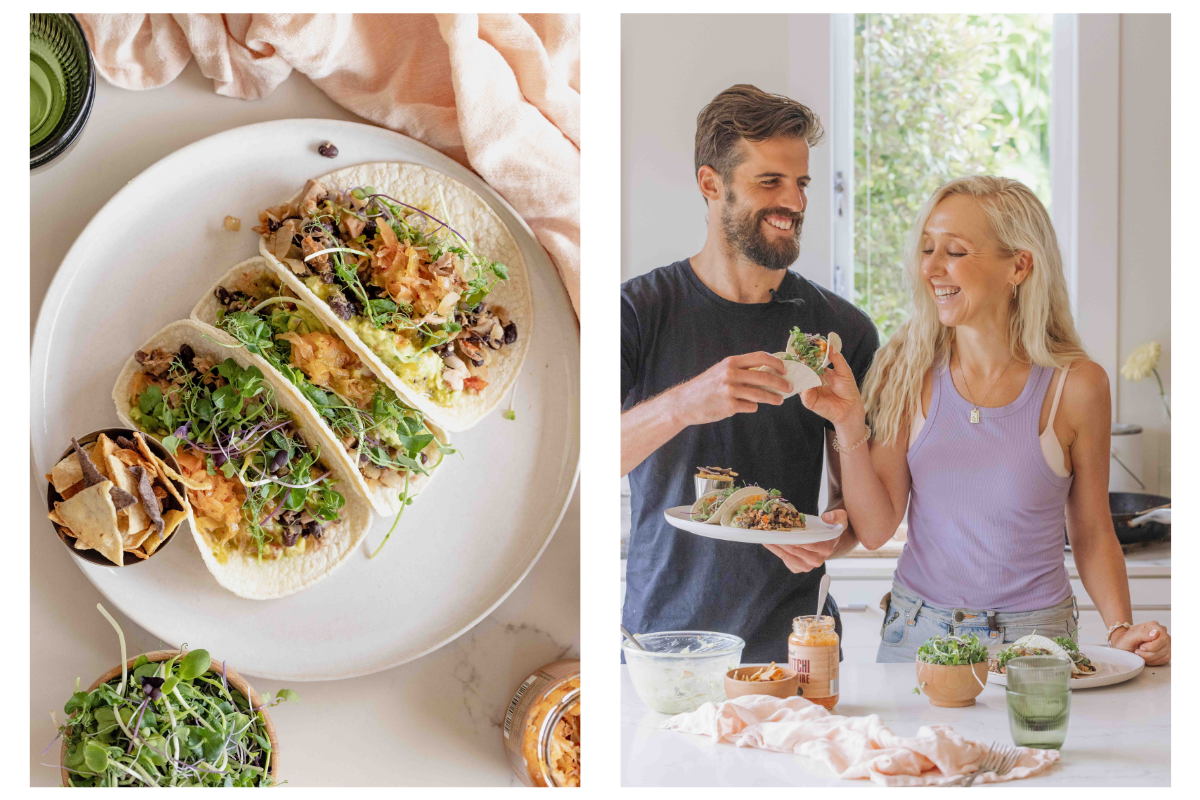 INGREDIENTS

Jackfruit & Black Bean Mix
1 onion
3 cloves garlic, finely chopped
1 tsp cumin
1 tsp paprika
1 tsp garlic powder
400g can black beans, drained & rinsed
400g can jackfruit, drained & chopped
1 tomato, diced
1 tsp sea salt
cracked black pepper
Guacamole
1 avocado
1 tomato, diced
juice of ½ lime
¼ tsp sea salt
cracked black pepper
To Serve
12 small corn tortillas
microgreens / sprouts
sauerkraut
chilli sauce
tortilla chips (optional)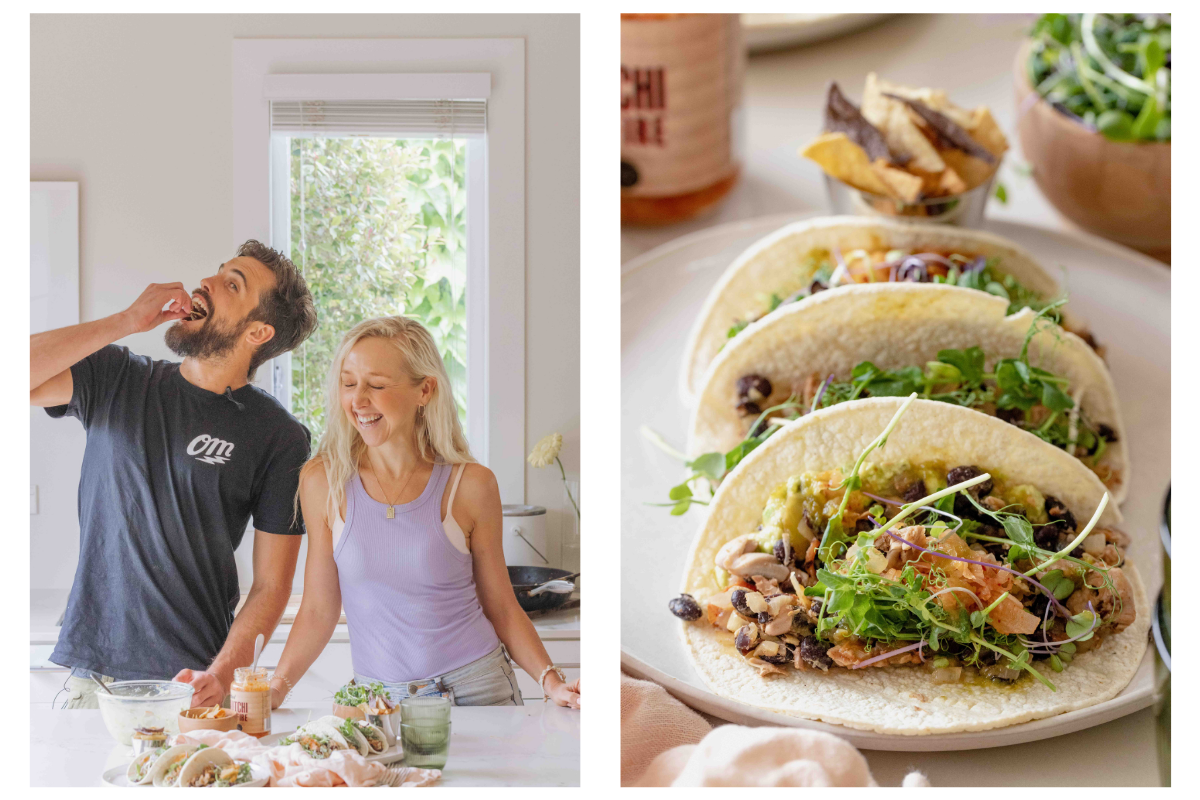 INSTRUCTIONS
Pan-fry the onion over medium heat in a little olive oil or water until soft, then add the garlic and spices and cook for a few minutes. Add the black beans, jackfruit, and tomato, and simmer for 10 minutes to infuse the jackfruit with flavour. Season with salt and pepper.
Heat the tortillas in the oven at 120°C fan bake for 5-10 minutes or until warm. Alternatively, you can heat them in a pan briefly on each side, or in the microwave for 20 seconds.
Mash the avocado and stir through the rest of the guacamole ingredients.
To serve, layer each tortilla with a line of guacamole, the jackfruit and black bean mix, then top with sprouts, sauerkraut, and chilli sauce. Serve with some tortilla chips on the side, and extra salad if desired. Leftover jackfruit & black bean mix will keep for 5 days in the fridge; the guacamole is best used on the day.


NOTES
Gluten free: Yes if you use 100% corn tortillas (note many from the supermarket are made with wheat).
Nut free: As is.
Sugar free: As is.
Oil free: S

auté

the onions in a little water instead of oil.
Weight Loss: Serve 2 tacos with a green salad instead of the side of tortilla chips.
If you try this recipe, let me know how you get on! Leave a comment below, or share a photo on Instagram and tag me @begoodorganics - I can't wait to see how you get on.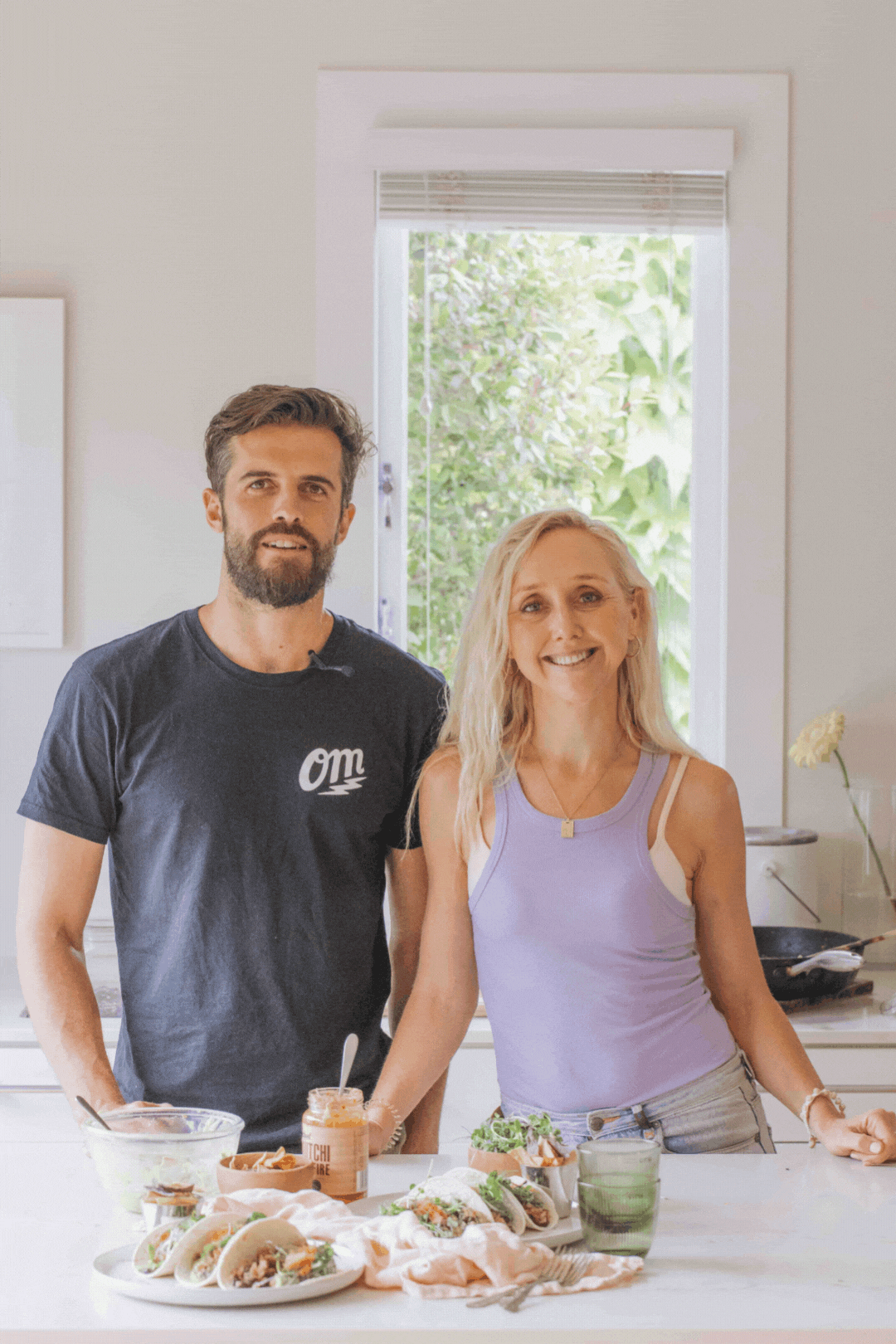 Complete and Continue