Cheesy Caramelised Onion Tarts - GUEST CHEF - Kelsi Boocock
Cheesy Caramelised Onion Tarts
Prep 10 mins | Bake 15 mins | Makes 12
GF* NF* SF* OF*
And with that, our Happy Holidays are coming to an end. Let's finish them off with these easy peasy crowd pleasing Cheesy Caramelised Onion Tarts. Featuring this month's guest chef - Kelsi Boocock from Healthy Kelsi.
After eating a little too laissez-faire though her uni years, Kelsi realised the impact her food choices were having on her health, and decided to go plant-based. Flash forward three years, and she's developed a huge Instagram following, published a successful cookbook, created a plant-based recipe app, and is well on her way to penning book number two. When I spotted her a year or so back, I knew I had to get her on with us!
I asked Kelsi if she could create a simple yet standout recipe to share with friends and family over the holidays, and these sure fit the bill. Creamy cashew cheese, maple caramelised onions, all encased in a light puff pastry case. They don't take much effort to make, but look super glam, and taste incredible. Serve them on a platter with a crunchy green salad alongside, and you've got an easy al fresco lunch.
Print off the recipe card up top, give them a try this week, and let me know what you think! I hope you love them as much as I do.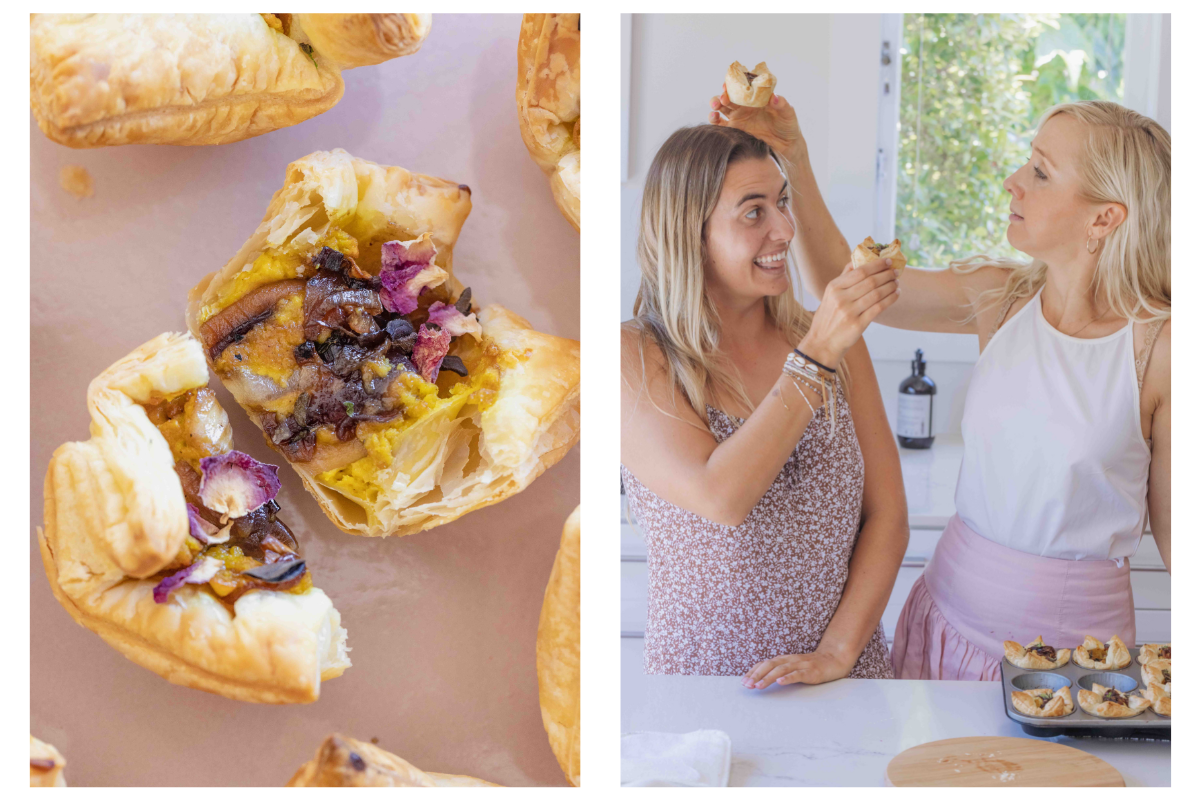 INGREDIENTS

3 sheets vegan puff pastry
fresh thyme
Caramelised Onions
1 red onion, thinly sliced
2 tbsp maple syrup
1 tbsp balsamic vinegar

Cashew Cheese
½ c cashews, soaked overnight or in boiling water for 5-10 mins
¾ c water
¼ c nutritional yeast
juice of ½ lemon
1 tsp salt
1 tsp garlic powder
½ tsp turmeric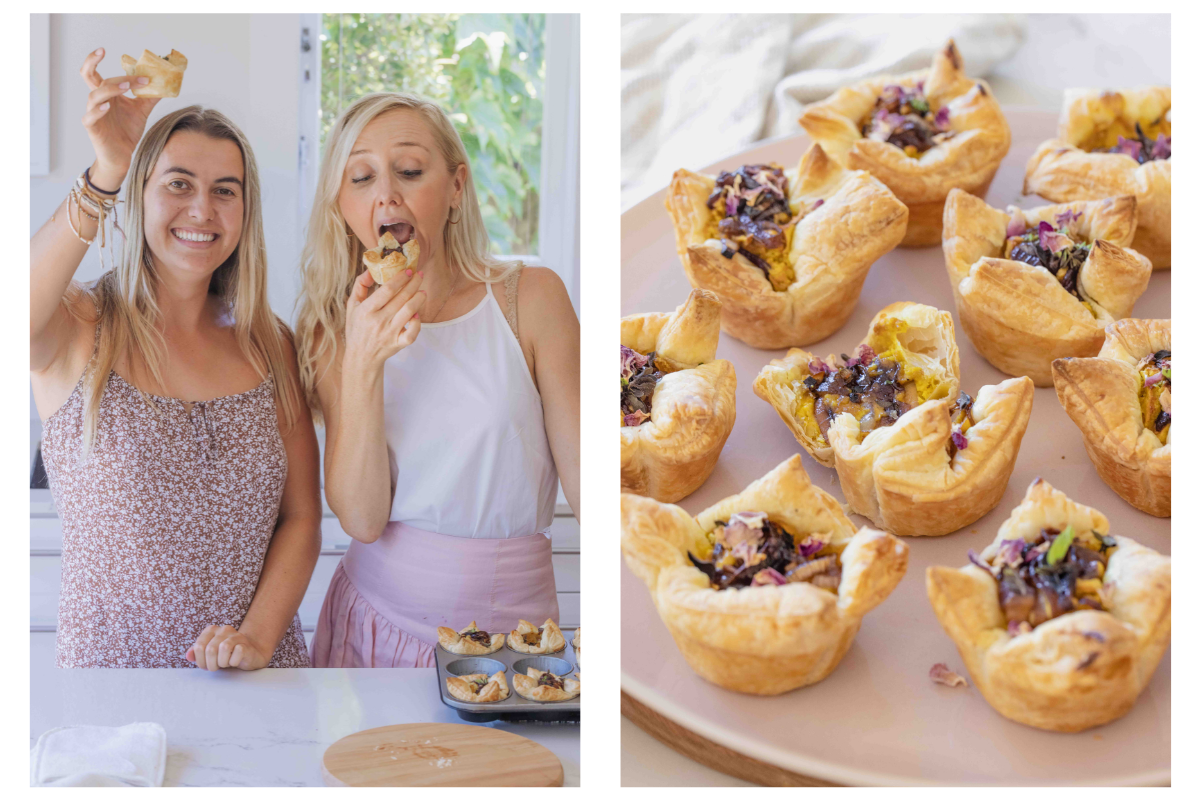 INSTRUCTIONS
Preheat the oven to 180°c fan bake.
Heat a little olive oil in a large pan on low, then add the onions, maple, and balsamic. Saut

é stirring regularly

for 5-10 minutes until soft and caramelised.
Blend the cheese ingredients in a small blender for 1 minute until super smooth with no cashew lumps.
Cut each pastry sheet into four squares, place them into a 12-hole medium muffin tin, then fold over the edges to create a case. Spoon the cheese into the cases (around 3 tablespoons each), then top with a spoonful of onions. Bake for 15 minutes until golden and puffy.
Remove, top with fresh thyme, then serve immediately with a big crunchy green salad. Will freeze for up to 2 months (defrost on the bench, then reheat gently in the oven for 10 minutes).


NOTES
Gluten free: Choose a gluten free pastry.
Nut free: Make the cheese with hemp or sunflower seeds (or a 50:50 blend of both) instead of cashews.
Sugar free: Skip the maple syrup and caramelise the onions in just balsamic and oil instead (they still go slightly sweet anyway). If you like you can add a tablespoon or two of date paste after caramelising.
Oil free: Saut

é

the onions in water instead of oil.
Weight Loss: Serve one tart with a large crunchy green salad.
If you try this recipe, do let me know! Leave me a comment below, or share a photo on Instagram and tag me @begoodorganics - I can't wait to see how you get on.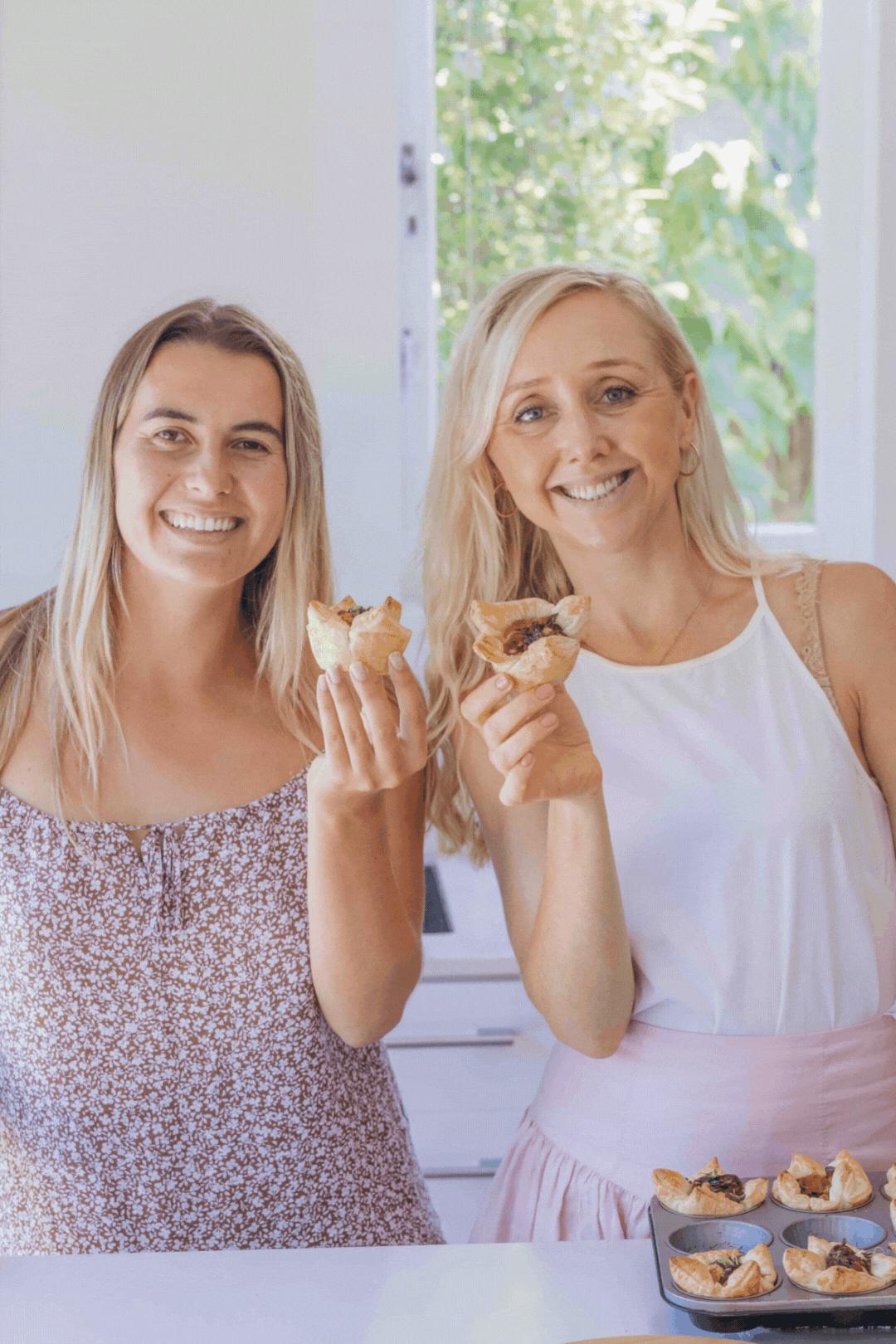 Complete and Continue